Empowering Safety and Well-Being in Remote Work Environments
Altavec's award-winning safety solution, AIMS Zero, is revolutionising how organisations manage and mitigate risks for lone remote workers. Prioritising safety and well-being, AIMS Zero offers a comprehensive platform, comprising a web-based application and a wearable watch or mobile device. With its innovative features and user-friendly interface, this lone worker safety solution empowers your workforce with the tools they need to stay connected, informed, and safe.

Proactive Safety Culture
Recognized with the prestigious WorkSafe Solution of the Year award, Altavec is committed to fostering a proactive safety culture. The platform enables real-time monitoring, seamless communication, and efficient emergency response capabilities, empowering employees to prioritise their well-being and make informed decisions for a safer work environment.
Advanced Technology and Spatial Analysis
The application leverages cutting-edge technology with advanced spatial analysis capabilities. GPS sensors and satellite integration provide highly accurate real-time location data for lone workers, facilitating effective supervision and monitoring of field-based employees, even in remote locations with limited network coverage.
Seamless Integration of Satellite Technology
With seamless integration of satellite technology, AIMS Zero ensures continuous monitoring, communication, and access to emergency services, even in remote and challenging environments. The Lone Worker application equips field-based employees with invaluable safety features, including real-time hazard alerts, work site check-in and check-out functionalities, panic and duress alarms, and efficient communication with the AIMS Zero Web application. This empowers lone remote workers with the support they need to stay safe and connected.
User-Friendly and Agile Development
Altavec places a strong emphasis on user-friendliness and usability, collaborating closely with organizations and their in-field teams to create an intuitive user experience. Following Agile Delivery methodology, AIMS Zero integrates testing and user feedback throughout the development lifecycle, ensuring continuous improvement and alignment with specific organizational needs.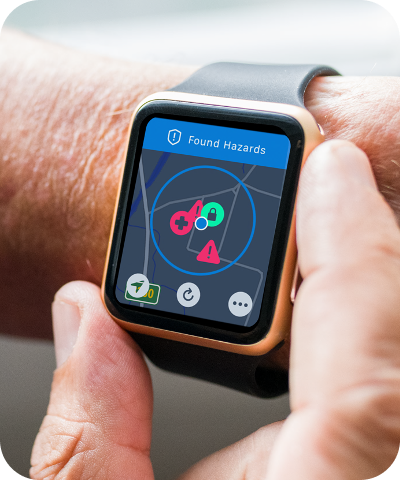 Empowering Safety and Well-Being in Remote Work Environments
With AIMS Zero, your organization can create a safer work environment, promoting proactive safety practices, mitigating risks, and enhancing the well-being of lone remote workers. Discover the cutting-edge solution that prioritizes safety and user experience, making AIMS Zero the ultimate choice for workplace safety. Empower your team with AIMS Zero to transform lone worker safety in remote work environments and achieve the target of zero incidents. Join Altavec for a safer work environment with AIMS Zero.

Clck the image on the left to visit our AIMS Zero Application page, or follow the contact us link and start your journey towards a safer work environment for your organisation and employees


CONTACT US